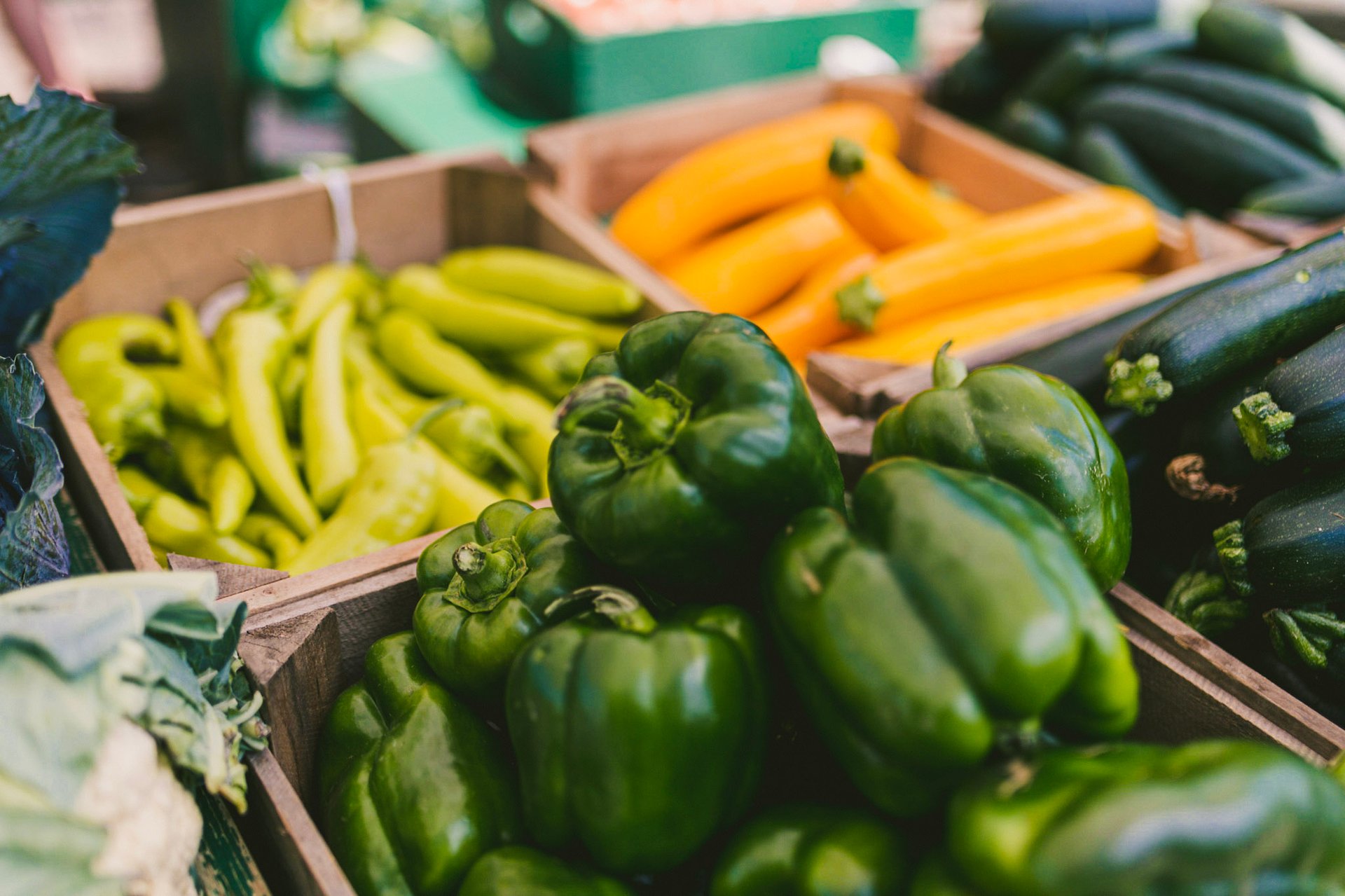 For the community, by the community
Building a community nexus
Founded by three enterprising moms in Bellevue in 2017, Bellevue Farmers Market has grown with the community, serving more than 500 patrons weekly from 15202 and beyond. As a project of Bona Fide Bellevue, the market features about 30 vendors and food trucks on Wednesdays each week from June to October.
As a market committed to creating a welcoming environment for all, offers a Food Assistance Match, a unique effort in the region to provide at least a 1:1 match that doubles the buying power of programs such as SNAP, WIC, Senior Bucks, and other food support.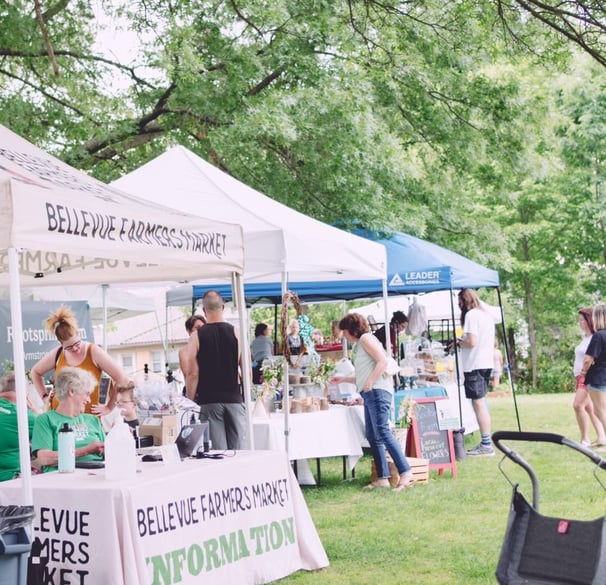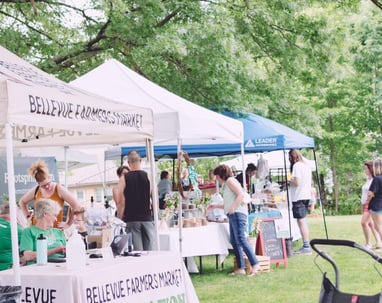 Bellevue Farmers Market curates a marketplace for all neighbors to enjoy fresh, healthy food and artisan goods by creating a welcoming, vibrant atmosphere that serves the community, vendors, and volunteers who make it possible.
Dignity: We will treat each patron with kindness and respect, protect autonomy, and ensure that all people feel valued.
Integrity: We will be honest and transparent in our words and actions with the knowledge that the community has placed great trust in what we do.
Quality: We will execute all that we do at the highest possible level and only commit to efforts where we can meet that standard.
Inclusivity: We will make every effort to consider the needs of all of our community members to create the most welcoming environment possible.
How is Bellevue Farmers Market funded?
Bellevue Farmers Market is a project of Bona Fide Bellevue, 501(c)3 nonprofit organization that supports the community's growth. While the Borough of Bellevue supports our efforts, the market is not a part of the borough's operations or budget.a
Market operations are funded in three ways: 1) fees paid by vendors and food trucks, 2) fundraisers (like raffles) and through merchandise sales, and 3) contributions by individuals and corporate foundations. Every dollar raised ensures the market is as successful as possible without cost to Bellevue taxpayers.
The Food Assistance Match is separately funded. You can learn more about it here.
Bellevue Farmers Market Team
Todd Barnett

Andrea Contes
Kait Caviston

Albert Ciuksza

Dr. Mallory Ciuksza

Vince Dish

Mary Gallagher

Christine King

Elyse Kleist